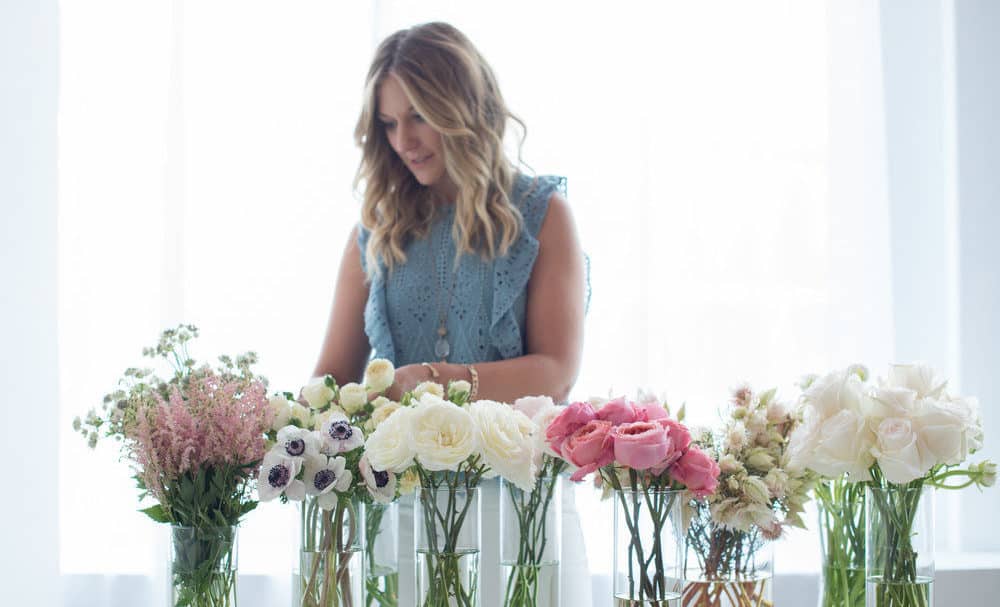 There's nothing we love more than hearing from a happy customer who has had a great first experience ordering with us, especially when they let us know so we can share with all of you!
Sarah Girard in our LAX shipping department sent us this email from Kasey Greenheck of Kase Styles in August:
---
Hi Sarah!
I just wanted to share a few things with you! I used your GORGEOUS flowers for this photo shoot :) I have now used those photos for this blog post.
I am BEYOND happy with how everything turned out. Your service was impeccable and the flowers are just GORGEOUS. Finding Mayesh is allowing me to offer the most amazing florals to my clients, which is quite literally a dream come true.
I appreciate everything you did so much! I can't wait to place my next order!
---
We couldn't agree more, Kasey, your shoot turned out beautiful! Here are some of our favorite shots... and we obviously had to include the furry friend who made a guest appearance!
Photographers:
Apron:
Now we want to hear from you! When you've had an awesome experience or just feel like giving your rep a shout-out, send us your feedback! Bonus points if you send pretty pictures for us to share :)