As we gear up for our third workshop of the year in Seattle, we're taking a look back on our first workshop this past January in Miami! Now that it has officially been published on Botanical Brouhaha, we're excited to share some more of the beautiful photos and video to give you a look into what our Curate & Create Workshop Tour with Kaylee Young really looks like.
Our Miami workshop was held at 255 Studio, a photography studio in the vibrant Wynwood Arts District that provided the perfect blank canvas for Kaylee to work with.
---
VIDEO
DAY ONE
The workshop kicked off with an evening networking event. Two of our product sponsors (Hosa & Alexandra Farms) stopped by to talk about their products while the students ate delicious appetizers from Food Guy Catering. Then Kaylee led the class in a mood boarding activity in an effort to help the students define their own, unique design styles and come into the next day with intention.
---
DAY TWO
The second day of the workshop focused on design. Kaylee walked the students through her entire process from order curation to design. The students were then given the opportunity to create their own centerpieces using the most amazing product from our sponsors.
The last piece of the workshop was a group installation, led by Kaylee and her design assistant, Jamie Heusser. Together they created a chuppah and aisleway installation with a variety of foliages and garden roses.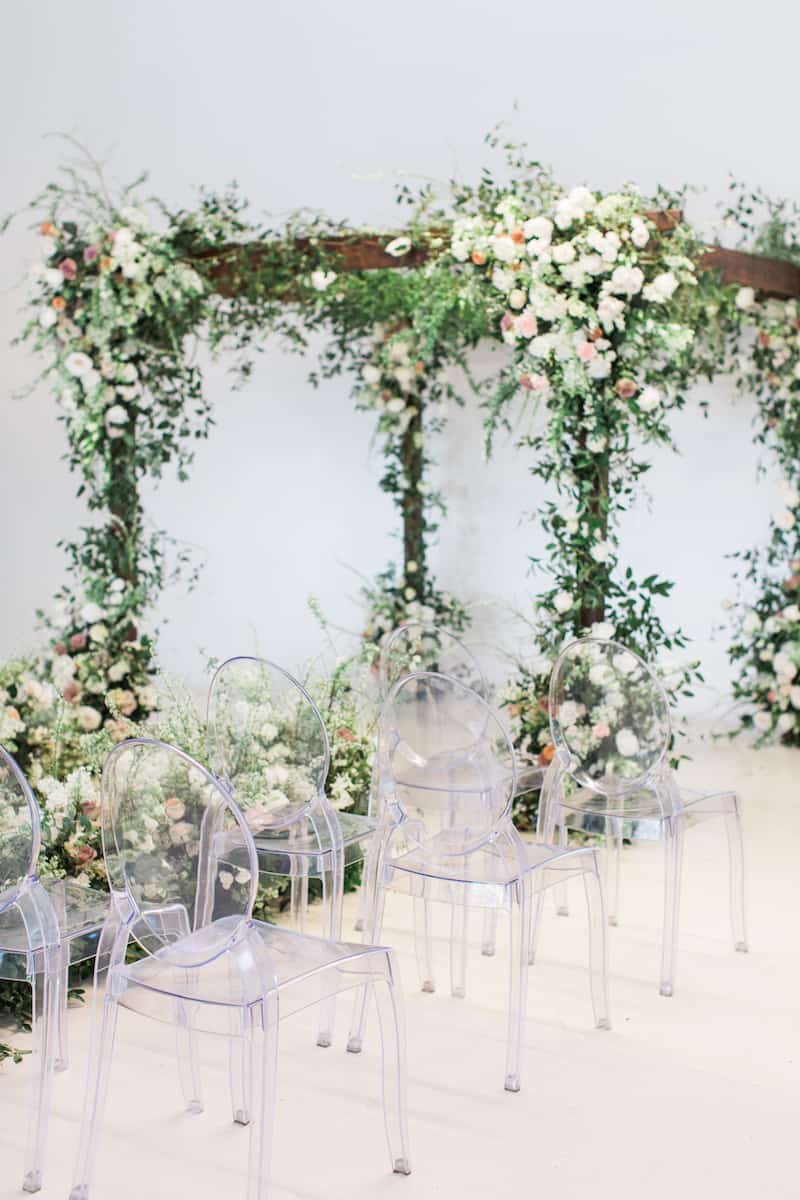 Workshop Credits:
Taught by Kaylee Young of Flourish by Kay
Photography: Nicole Clarey Photography
Videography: Talewind Visuals
Venue: 255 Miami Studio
Rentals: Elements & Accents, Lavish Event Rentals
Catering: Food Guy Catering
Workshop Product Sponsors:
---
To learn more about our workshops and reserve your spot in one of the remaining three (Seattle, Santa Barbara or Salt Lake City), click here!