New David Austin Brochure
Who doesn't love the timeless beauty of a David Austin garden rose? I'm excited to share that you can grab a copy of David Austin's newest brochure (while supplies last) at your local Mayesh. They will be hitting our locations at the end of this week and we want to make sure they get into the hands of our amazing customers. If you are a shipping customer, be sure to ask your rep to include one in your next shipment. Take in the inspirational and luxury designs featuring your favorite varieties, but also at the very end you will get an introduction to their three newest varieties - Ella, Eugenie, and Effie.
Here's a note from the David Austin team:
The team at David Austin are delighted to share with Mayesh floral designers their new inspirational brochure, which brings the roses to life in stunning settings. From a relaxed alfresco celebration to the most classic of weddings, where beautiful photography captures these special occasions. It shows just why David Austin roses have become the ultimate muse for florists all over the world.
"We hope this brochure inspires you to discover our roses and sow the seeds for your own love affair with our creations."
- David Austin Junior
Click here for the electronic version of the brochure
Keep on scrolling for a handful of stunning garden rose design images from the brochure featuring some of your favorite varieties like Juliet, Keira, Purity, Patience Edith, Beatrice, Capability, Constance, Darcey, and Tess: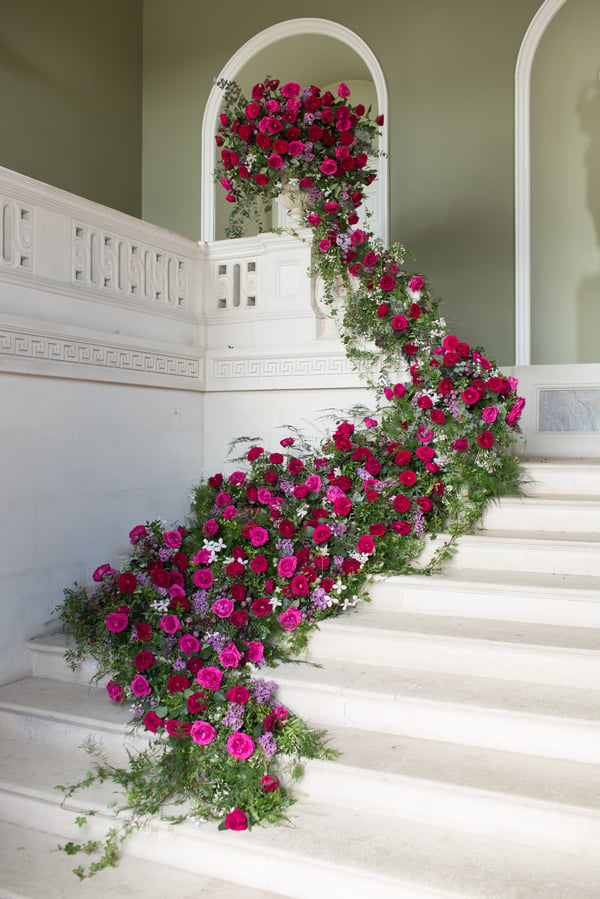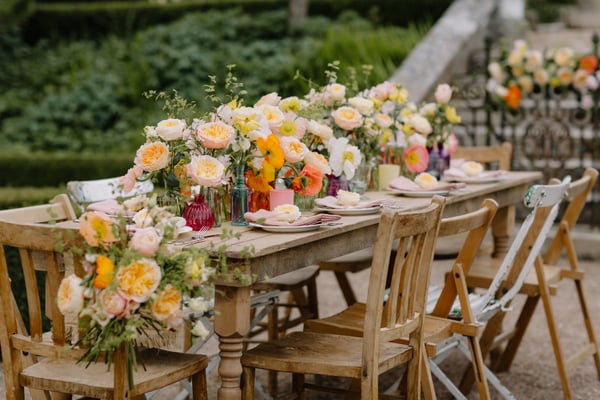 If you are looking for more information on roses in general, then be sure to download a copy of our Mayesh Rose Guide. It contains all of our favorite varieties for every color!