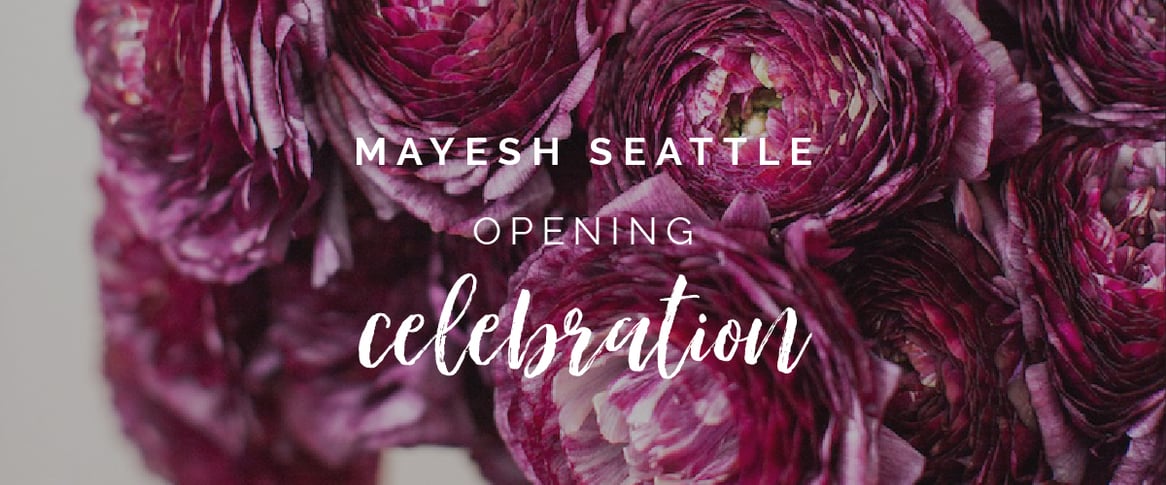 Earlier this year, we announced our intentions to open a new wholesale floral distribution business in Seattle, Washington. The Mayesh team has been hard at work and we are excited to announce that our doors will open officially on Monday, September 16!
Mayesh Seattle is located in the up and coming flower district of Seattle called Georgetown and is located right next door to the Seattle Wholesale Growers Market. Jaime Mayer, the Mayesh Seattle Branch Manager, says "this will provide a wonderful advantage to Mayesh since we will have greater exposure to the local flower scene there while we can provide more exposure for the local farm members to our national community. A great alliance that I'm very excited about."

The newest Mayesh branch will be located at 663 South Orcas Street, Seattle, WA 98108. Be sure to join the opening celebration all day on the 16th from 5:00 am to 3:00 pm - meet the Mayesh Seattle team, peruse Mayesh Luxe Blooms, enjoy mimosas & small bites, as well as learn about all of the exciting floral programs we have to offer.
WHERE: 663 South Orcas St., Seattle, WA 98108
RSVP: 206.960.4300 | seattle@mayesh.com

Please come party with us and celebrate!
Hope to see you there!


Phone: 206.960.4300
Email: seattle@mayesh.com

Mayesh Seattle Instagram