Freeze Dried Garden Roses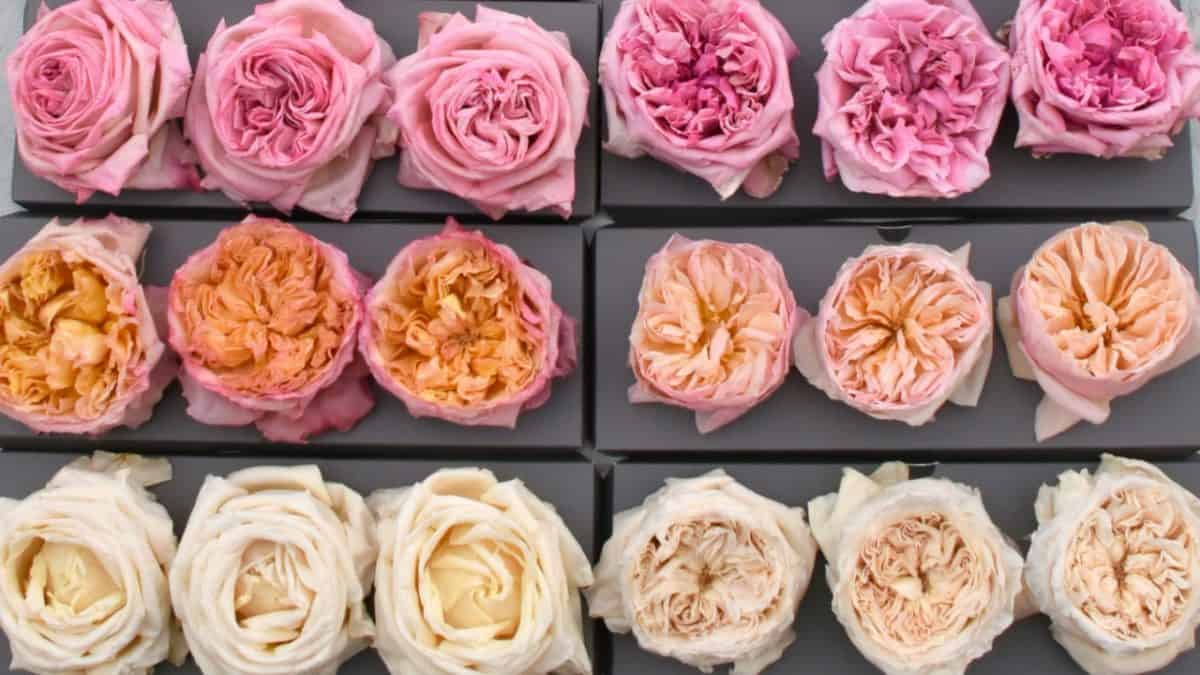 I have been seeing interest in freeze-dried roses recently and wanted to let you know that Mayesh Wholesale Florist has got you covered with freeze-dried garden roses!
Below is information about these wholesale flowers we source from our Mayesh Luxe Blooms grower, Alexandra Farms:
The roses come packed in a master box with 12 small boxes each one carrying 3 heads for 36 total.
We have 12 different varieties right now.
They can last up to a year but the color tends to fade after 6 months.
Please be sure to pre-order from

your Mayesh rep 2 weeks in advance.
You may be wondering what a freeze dried rose is exactly? "Of all the methods to preserve roses, Freeze Drying (Lyophilization) is the finest and most natural. Only freeze drying keeps most of the original color and texture of the flowers. Freeze drying is the removal of water vapor from flowers while in a frozen state. This all happens in a special machine and it takes around 14 days. There are no chemicals used in the freeze drying process. Only some varnish is used after the process to increase longevity. The process enables the flowers to retain their color, shape and size. The result is near perfect preservation! You may enjoy these roses for months!"
For best results follow these care and handling guidelines:
When storing, place in cool, dry, dark place.
When displaying, keep away from direct sunlight and humidity.
When cleaning, use a dust cleaner. Do not spray with cleaning solution.
Do not refrigerate or freeze – These roses have been already properly processed!
Information is great, but pictures are even better - keep on scrolling to view the varieties that we carry from our Mayesh Luxe Blooms grower, Alexandra Farms. And don't forget, if you would like to order these preserved beauties, then be sure to ask your Mayesh rep at least 2 weeks before you need them.