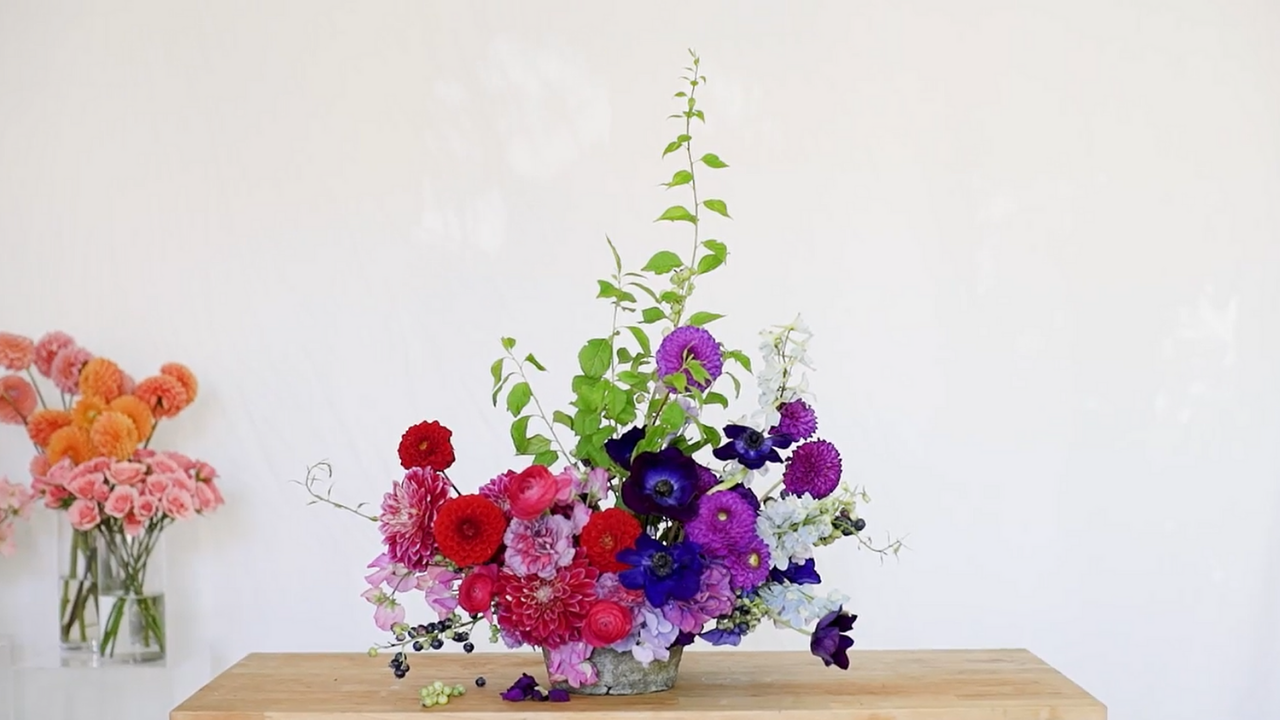 As we are adjusting to our new normal and figuring out ways to celebrate love & launches, Anthony walks you through the first part of a two-part series of designing for a Zoom wedding - or a stoop wedding or stoop launch event. Utilizing a vessel with an extra heavy pin frog with chicken wire that is taped off, Anthony creates a design inspired by fruits and a blueberry jewel tone color palette. The fruiting blueberry establishes the shape and then he fills in with vibrant & rich dahlias, carnations, hydrangea, anemones, roses, ranunculus, sweet peas, and delphinium.
Stay tuned for part 2 of Anthony's zoom wedding!
And don't forget to share with us your thoughts on Anthony's newest video in the comments below and keep on scrolling for pictures perfect for pinning along with the materials used for this floral design. Enjoy!!
---
FEATURED PRODUCTS


FRESH CUT FLOWERS
* Please note that due to the fact that this video was shot months ago and we are a bit behind on our production schedule, some of the seasonal flowers may not be available. Also, note that peach poppies can be extremely limited even when they are in season.



FLORAL SUPPLIES
Florist Netting (chicken wire)
Wire Cutters
Floral Knife
Shears
Pin Frog
Oasis Waterproof Tape
Lazy Susan
Flower Vessel
---


Host: Anthony Maslo
Videography: Anna Lord Studio
Producer: Jeffrey Follin
---