Mornings with Mayesh: Flower Showcase & New Varieties
David Dahlson was back to share with us some exciting product news! He introduced us to a ground-breaking NEW product called Exochorda! David will also be showing you Café Latte, which won a Red Ribbon at the SAF Outstanding Varieties Competition for our exclusive Mayesh rose variety along with gorgeous tree peonies, some other new rose varieties - Grandiose, Zephyr, Level Up, Dark Expression, Sunset Expression, Bumblebee, Born Free, Wild Esperance, Fair Lady, Be Sweet, Mia, Unforgiven, and Piacere - and a brand new double purple/hot pink Aster from one of our growers. Which product are you most excited about?
Below is the podcast, video reply, pictures and show notes:
---
SHOW NOTES
David, I know you are very excited about this first product that you wanted to share with us. What is it and why is it so exciting?

Exochorda. This is the main reason. This is a ground-breaking NEW product. It is a white spring blossom...in the FALL!!! First ever that I am aware of.
Availability - now & for another two weeks
September and October
about the same price similar to a domestic cherry blossom
You entered a very special rose variety into SAF's Outstanding Varieties Competition and it won a red ribbon! What rose was it and why do you think it won?

Cafe Latte Rose
What is the vase life?
Is Mayesh selling Koko Loco now?


Tree peonies

very delicate - good for events
regular peonies start in about two weeks.


I know you have a round-up of some new rose varieties. Can you walk us through those?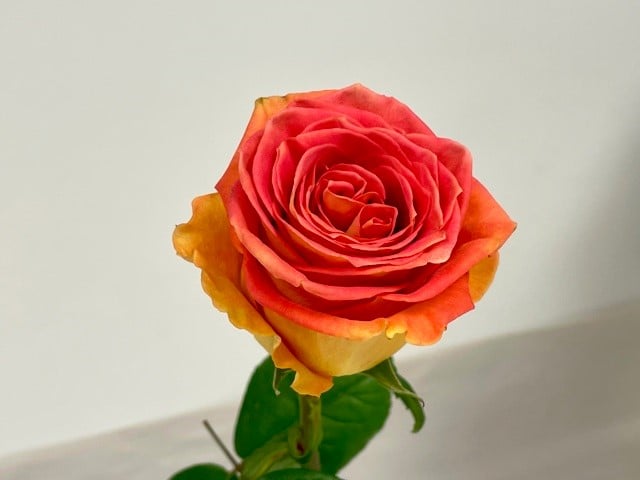 Zephyr - pale buttery cream rose; large head size


Level Up - hot pink rose (David prefers Pink Floyd)
Dark Expression - tomato coral rose garden rose type - might be a good sub for Coral Charm peonies
Sunset Expression - yellow and orange bi-color
Bumblebee - gold dirty - reliable gold mustard-y rose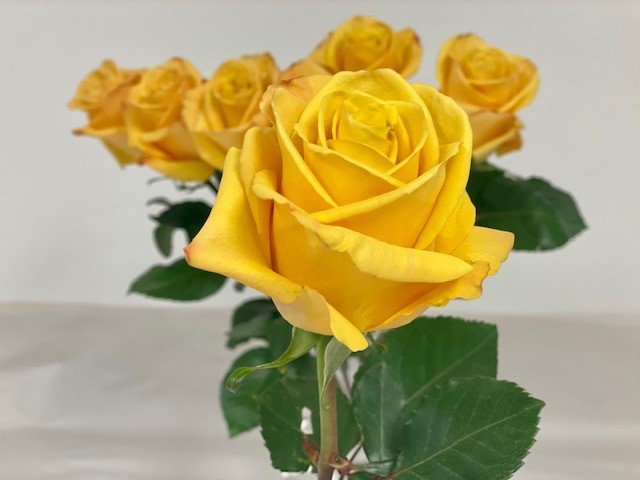 Wild Esperance - as it open into a large cup garden rose the variegation fuses into each other. Bright pink that fades into cream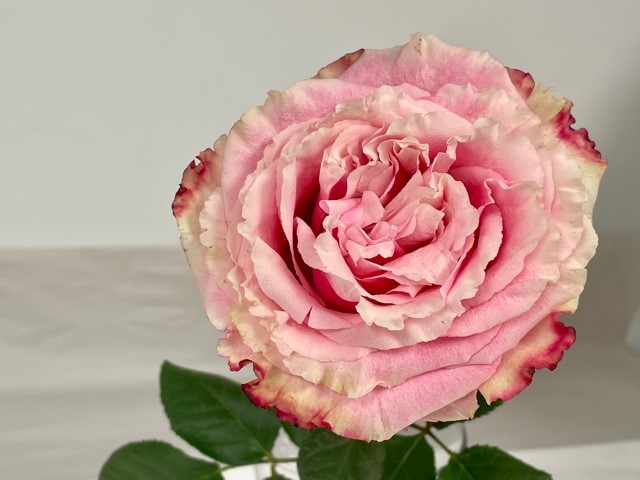 Fair Lady - real legitimate lilac color - reminiscent of the very first hybrid rose created - goes from lilac to a neutral gray-silver color
Be Sweet - baby shower pink - clean
Unforgiven - pink with a slight bit of peach; gives it warmth and appeal' gorgeous spiral and clean
Piacere - dusky dark lavender - dirty muddy look that is popular
And you wanted to show us a new aster?

new Double Hot Pink Aster from Valleflor.
next 6-7 weeks available at our branches and eCommerce
2 stem bunches with at least 20 long laterals


A comment from Instagram from this month's earlier video: "Excellent points and instruction, David!! Future show suggestion: I think it would be interesting to listen to David talk about the history of importing, as in, what it was like for florists in the U.S. prior, and then how the industry shifted to large flower farms in Ecuador & Colombia, for example."



AUDIENCE QUESTIONS


JJ Posies - What are David's current favorite flowers and does he have flower trends he sees on the horizon?

Blooming fields: what is the best way to process David Austin roses once you receive them?

edoolittle: How does it compare to coco loco

floraldesignbymaria: How long vase life?

fleurdeviehouston: Is Mayesh selling Koko Loco now?

rsvpfloraldesign: Will these be added to the website with photos and noted as "new"?