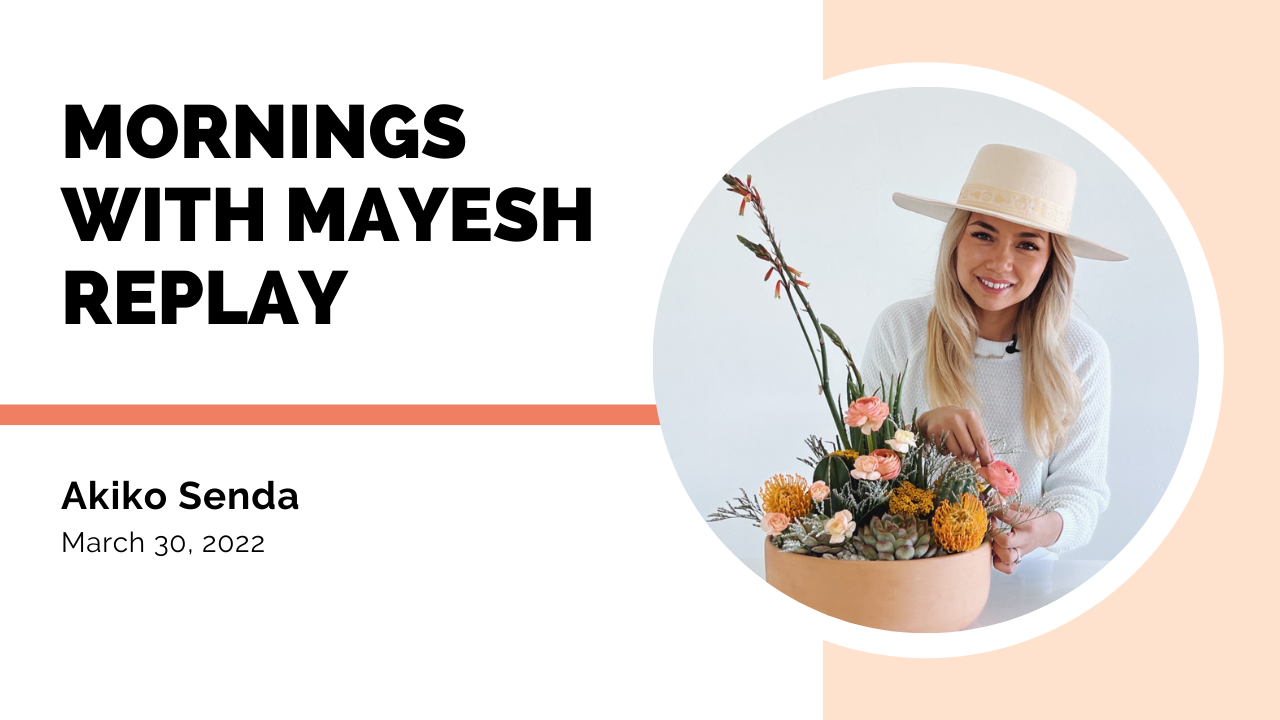 This month's Mayesh Design Star, Akiko Senda, is bringing Tucson to you in a terra cotta pot! In her first video, she demonstrates how to create a potted floral cactus garden. We dove a bit more into her design along with chatting about the challenges of owning a business that does both retail and events, changes she made to make it through a pandemic, her new space, and so much more!

Below are the podcast, video replay, and show notes:


---
SHOW NOTES
As you all know, I love when we have "firsts" to talk about! And this is the first time we had a cacti, succulent, flower design. What inspired you to select this design to demonstrate for your first Mayesh Design Star video?


How would you price this design?
Are these usually made-to-order, or do you ever make the cactus gardens ahead of time since they last, and then add fresh flowers when customers buy them?
Even though you typically sell these as retail pieces, have brides ever asked to use them as centerpieces?

modern love - black cactus -
What is it like to work in the desert? And how does that compare to when you were in Los Angeles?


What are some challenges of being both a retail and events florist?


We will have time to dive more into the event side of the business next month, but since you did a retail design for this month I wanted to ask you how the retail part of your business is structured?

Like website, POS, marketing, design team, etc
uses Square for POS and website
MailChimp for email marketing
6 full-time team members
team of delivery drivers



What are some changes that you had to make in order to ensure your business' survival through a pandemic?

closing retail for 4 months
I heard you are moving into a new space - congratulations! Tell us more about the move.

we are upgrading from 600sq ft to 1400+ s
CONNECT