Earlier this week, Mayesh Phoenix customer
Bloom Maven
took to the streets of Phoenix to create a gorgeous flower bomb! And what's even cooler - they used all flowers that were past their prime and would have otherwise gone into the trash!
Sustainability + Creativity + Spreading Joy = Flower Magic!
Here's a little background from Akiko, the owner of Bloom Maven:
---
We have been thinking about doing a monthly project where we create something just for the sake of creating and pushing our artistic boundaries for a while now. We knew we wanted to do flower bombs around the city as part of this new initiative and be able to bring something beautiful to our city. Now seemed like the perfect time, as the weather is cooling down in the desert and with everything going on in the world.
When we told
Krista
on a team trip to Mayesh Phoenix, she was super excited and quickly got to gathering materials! She sent us the most amazing assortment of product which made it easy for us to be able to just play and let our creativity fly. As we planned our first installation, we knew we wanted to be in the downtown where more people would be able to enjoy it and being a downtown business, it felt right for us to give back to the community that supports us so much. We wanted people who don't normally see our designs in person to be able to experience them first hand. With the support of the Downtown Tucson Partnership we picked a vintage lamppost on Historical Congress Street next to a deserted building.
So Monday, my team and I met in the early hours, packed up the car and just started designing with no set plan! The response has truly been amazing and I think my favorite part of it all is feeling the gratitude of those who have reached out to thank us in different ways. I knew it was going to be special, but I didn't anticipate it being this special! In these crazy times, it feels amazing to be able to bring just a little joy and good feelings through our passion and we can't wait to do it again.
---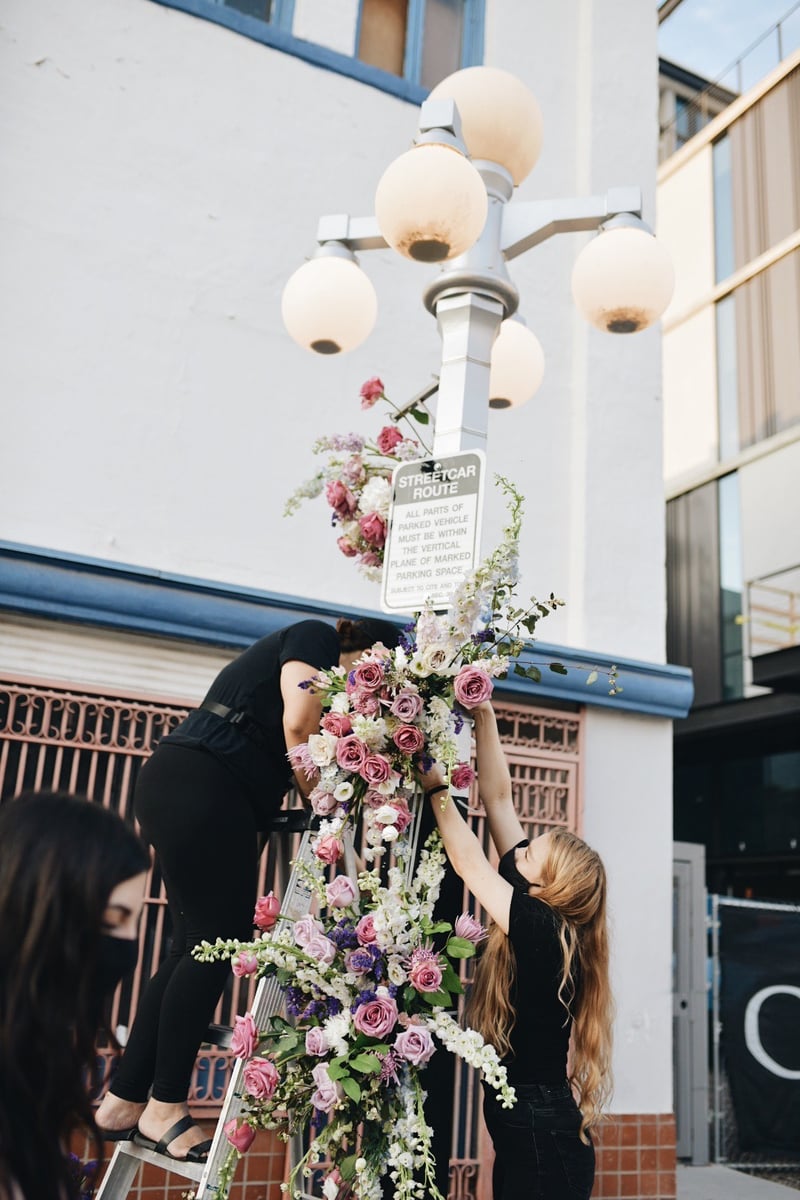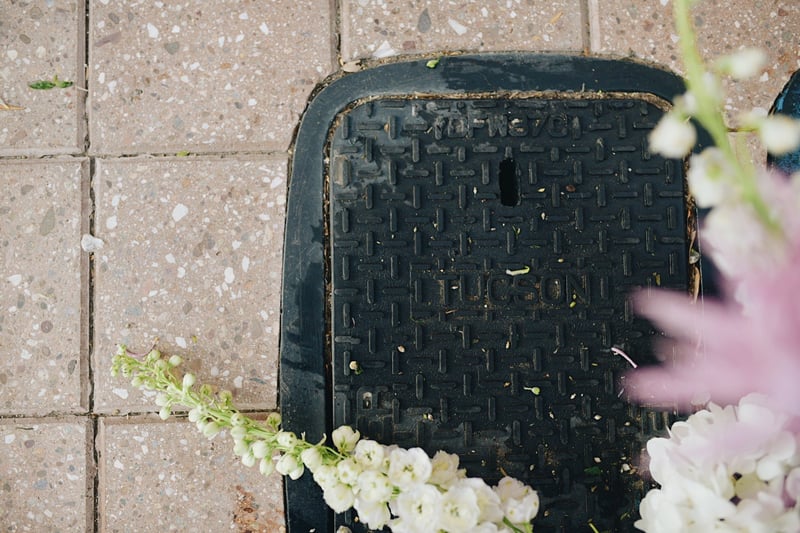 Floral Design: Bloom Maven
Flowers: Mayesh Phoenix
Photography: The Fine Photo Co
Special thanks to @downtowntucson for allowing them to do this in a public location!