Mayesh Design Star Featured Designer: Ashley Rodriguez
We're over halfway through the year (how?!) and that means it's time to introduce to you our next Design Star!
---
Without further ado, we give you...
We're so excited to introduce Ashley Rodriguez of Garden & Grace Florals in Gainesville, FL. Ashley does absolutely beautiful work, but her underwater floral design shoots are what really caught our attention. And just you wait... we have some absolutely breathtaking and completely fresh designs coming your way.
Before we get started, here's a bit more about Ashley & her floral story!
---
Ashley Rodriguez has grown her wedding and editorial design company, Garden and Grace Florals, from a part-time hobby into an internationally published floral studio. G&G has been featured in Wedding Chicks, The Knot, Wandering Weddings, Tacari Weddings, Elle Taiwan, and MSN to name a few. She's had the opportunity to style New York Times Bestselling author Ayana Gray's first book release "Beasts of Prey", as well as countless styled shoots around the globe from Iceland to Costa Rica - and underwater (yes, underwater!). She is also mom to 3 rambunctious kids, one equally rambunctious dog, and ever-grateful for the support of her husband and family.

How it started:

Growing up, Ashley's father owned a small jewelry shop in a historic Victorian building in downtown Stowe, Vermont. The building also featured a bakery in the back, where her mother would bake delicious confections of all kinds. Ashley grew up in a fabulously creative (and sugar-coated) environment as a result, and over the years her creative endeavors blossomed into Garden and Grace Florals.

Ashley's father also worked in a flower shop as a teenager, and suggested Ashley do the same to make money while in college. As the first in her immediate family to graduate from college, Ashley was often told that creative jobs would not ultimately 'pay the bills' - so she worked her way up the corporate and non-profit world by day as a fundraiser and strategist for years. But the yearning for more creativity was always there. Ashley started an Etsy shop with her sister after designing her own wedding, but not long before Covid hit, Ashley came to the realization that she wanted to make floral design a larger professional focus in her life and not just something she felt compelled to hide from her corporate colleagues as a hobby.

After a 7 year battle with infertility, and two adopted daughters through the process, Ashley also recognized that creating and sharing the joy of flowers with her family was one of the few things that truly sparked happiness in the darkest, most vulnerable moments of her infertility journey. The path to realizing that this creative outlet was inextricably linked to her well-being, physically and emotionally, was solidified with the unexpected pregnancy and birth of her son in 2020 during the height of the pandemic. Creating through floral design ultimately brought a healing and confidence to Ashley's creative process that resulted in the growth of her business - as well as her family.


How it's going:

As fate would have it, Ashley got the call about becoming a Mayesh Design Star the very week she turned in her resignation from her full-time fundraising job to make her family and florals more of a priority. More than anything, Ashley hopes to be an example to others in careers or life circumstances that are not truly fulfilling - because life is too short! In experiencing the profound loss and stigma of infertility, but remaining open to the experiences that helped heal her broken heart, Ashley has found real purpose both personally and professionally.

Now, with her father in Hospice care Ashley sees his legacy, work ethic and love of flowers in so many of her designs. Life, like flowers, has a funny way of showing us it's beauty, even in loss. So we might as well enjoy the ride - and it's never too late to start!
---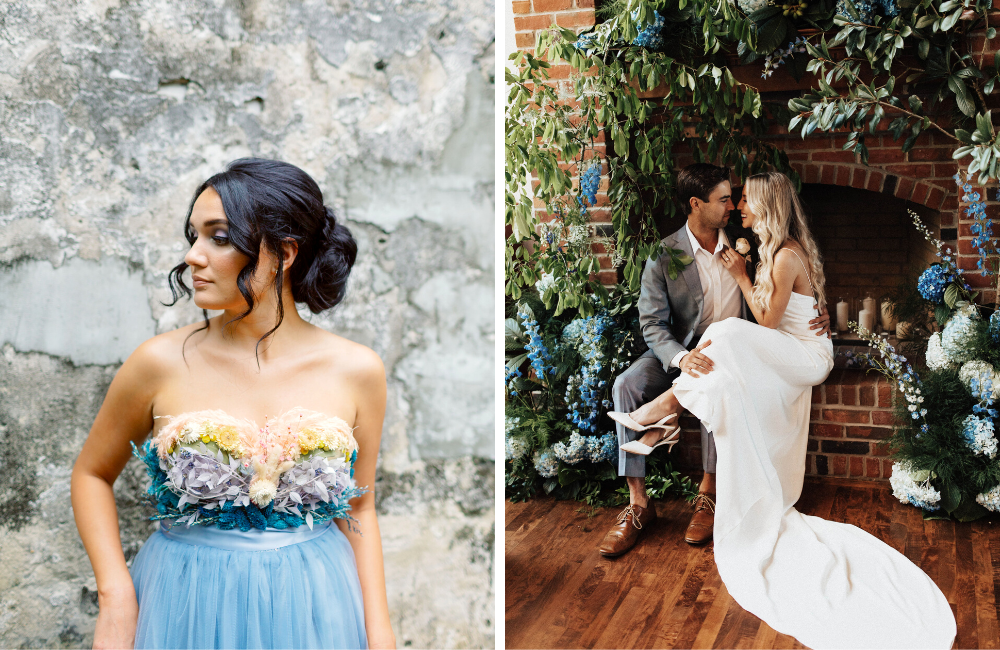 Sufia Huq Photography
---
Stay tuned for Ashley's first video! We hope you enjoy getting to know this amazing designer over the next couple of months.