Mayesh Design Star Charleston Workshop Recap
The year is flying by, and although we have only one workshop left in our 2018 Mayesh Design Star workshop series, we still have our past three workshops to recap!
First up: CHARLESTON
Our May Charleston workshop was just featured on Botanical Brouhaha, but there are so many more beautiful photos we just had to share.
The workshop was held at The Cedar Room, a dreamy venue located in Charleston's historic Cigar Factory. With white washed brick walls, tall windows and as much natural light as you could possibly hope for, this venue was more than perfect for our spring inspired workshop.
---
DAY ONE
As with our Miami workshop, we started the workshop Monday evening with a networking event. The students enjoyed appetizers and wine while meeting one another and watching presentations from Ryan O'Neil of Curate & Jodi Duncan for Design Master. Following their educational presentations, Kaylee discussed the important role mood boards play in her design process, and had each student create their own as a way to help define their style. Everyone - the Mayesh team included! - then went around and wrote a descriptive word next to each mood board, leaving each student with a long list of words to help articulate their style in five words. This exercise was a great way to get the students thinking about their unique styles and coming into day two with more intention.
---
DAY TWO
Day two was all about design. Kaylee and her assistant Jamie led the students in a group installation activity. When the students arrived, the ceremony was set up with a simple, bare arch and two large urn arrangements to show one option for a ceremony set up. Then, as a class they created the second ceremony option: a lush floral arch and aisleway installation using spirea, garden roses and peonies.
Following the installation, Kaylee demonstrated how she creates her signature bridal bouquets. The students then designed their own bouquets, finished off with gorgeous silk ribbon from Adorn Company and photographed with local model Hilary Rose.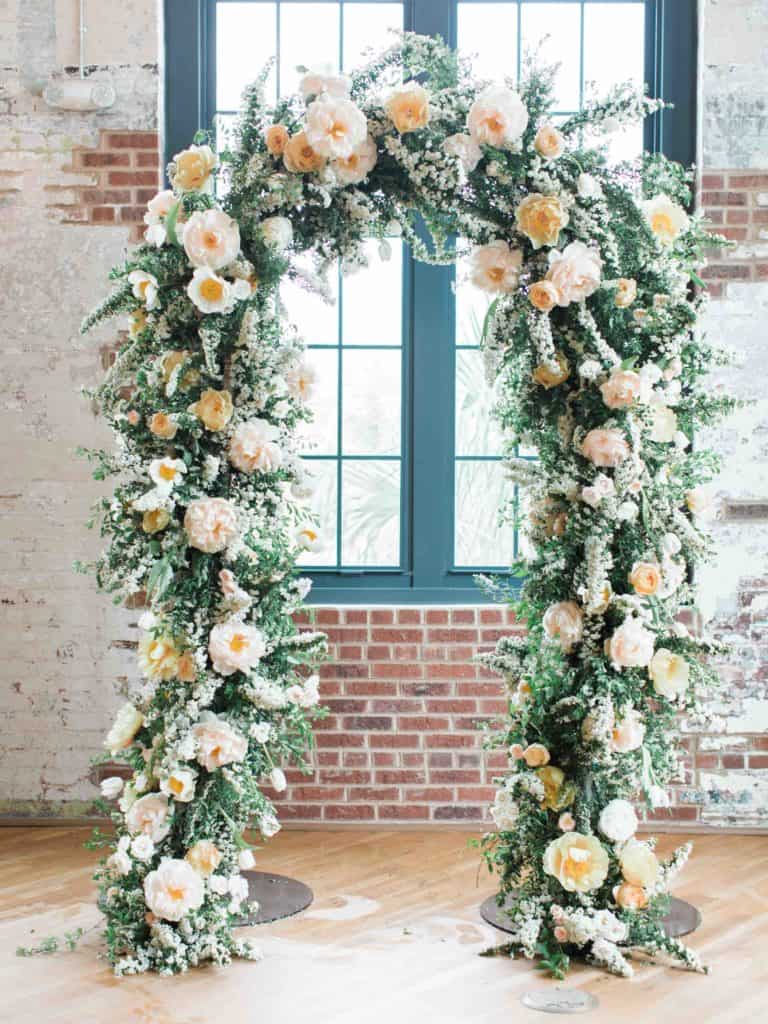 Workshop Credits:
Taught by Kaylee Young of Flourish by Kay
Photography: Nicole Clarey Photography
Venue: The Cedar Room
Rentals: Ooh! Events
Ribbon: Adorn
Model: Hilary Rose
Dress: Fabulous Frocks Bridal
HMUA: Pampered & Pretty
Workshop Product Sponsors:
---
To learn more and reserve your spot in our LAST workshop of the year in Salt Lake City, click here!