Mayesh Design Star Seattle Workshop Recap
We just wrapped up our 2018 Mayesh Design Star Tour last month, so we wanted to take a look back at the year and all the great workshops we were able to host! This year's tour and workshop centered around the theme of "Curate & Create," and Kaylee of Flourish by Kay and her assistant Jamie Heusser led students in identifying their brand and creating beautiful floral designs.
Our Seattle workshop in July was held at Metropolist, a modern and industrial space in Seattle's SODO district. The venue was spacious and open and provided the perfect amount of natural light for our summer workshop.
---
DAY ONE
To kick off the workshop, Monday began with a networking event. Students enjoyed wine and appetizers while getting to know each other and listening to presentations from our very own Dave Tagge about all the great products the students would be working with. Kaylee then led the students in a mood boarding activity in which she discussed the importance of identifying one's individual brand and using that to guide their floral designs.
---
DAY TWO
To kick off day two, the students revisited their mood boards in order to have a clear vision as they dove into a day of designing, followed by a centerpiece demonstration and then finally getting their hands on all of the beautiful product to make their own, using compotes provided by Accent Decor.
After lunch catered by The London Plane, Kaylee and her assistant Jamie worked with the students on two different installations: a ceremony setup with petite aisle pieces and a floral trellis, and a wildflower field. Assistant extraordinaire Jamie then doubled as our model for the day, posing among the wildflower "field" the students created... we're obsessed with how those photos turned out! The student's work was also photographed by Nicole Clarey on a minimal yet beautifully styled table by Kaylee using pieces from Classic Vintage Rentals in Portland, OR.
To wrap up the workshop, Kaylee answered floral business questions and as a special treat, her husband Landon shared his passion for brand storytelling and how he has challenged Kaylee to hone in on her brand using this storytelling strategy.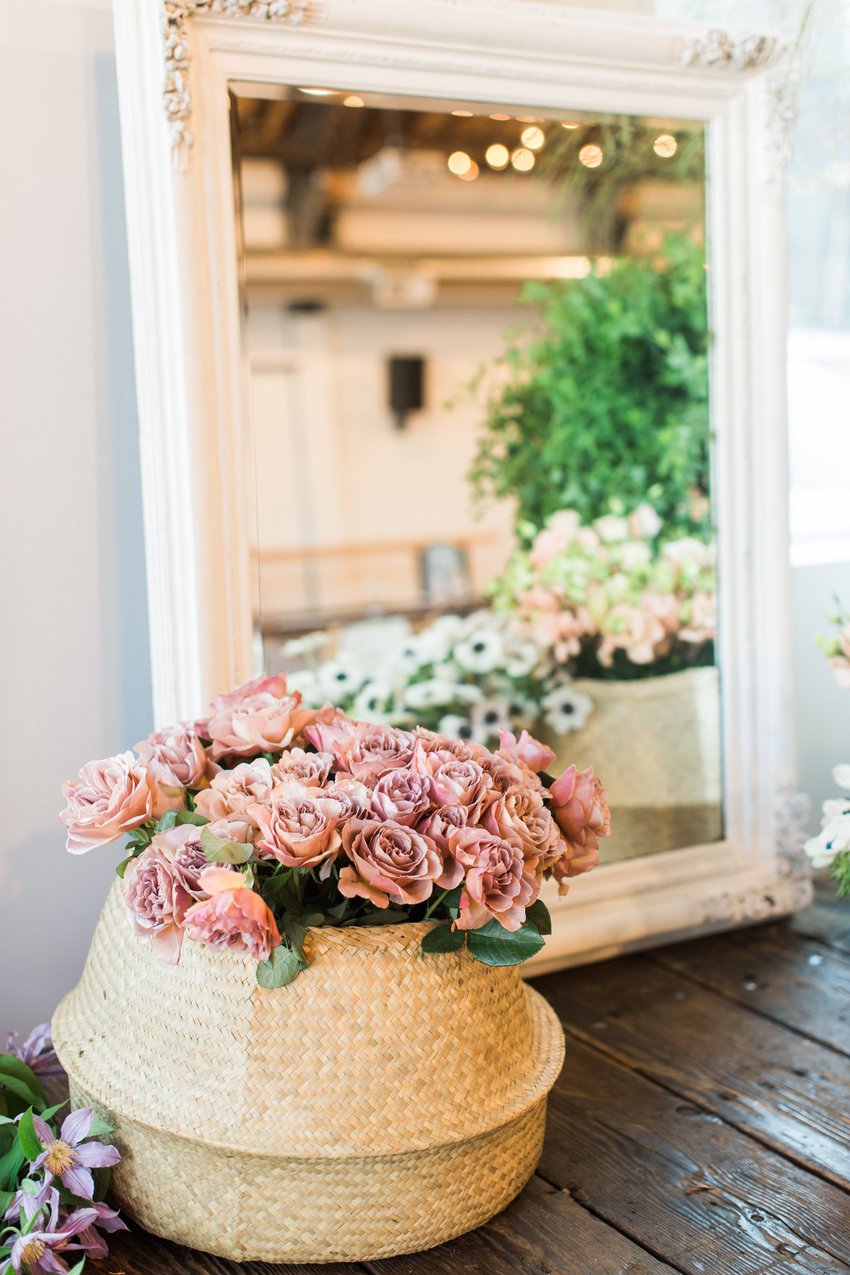 ---
Workshop Credits:
Taught by Kaylee Young of Flourish by Kay
Photography: Nicole Clarey Photography
Venue: Metropolist
Rentals: Classic Vintage Rentals
Model: Jamie Heusser
Workshop Product Sponsors: