Pantone Color of the Year 2022: Very Peri
New year, new Pantone Color! Once again, our very own Val McNichols is here to share her thoughts & research on their choice,
Very Peri
.
---
Pantone has announced its color for 2022
Very
Peri
.
I have read various articles to get a feeling of what people were thinking about this color. For the most part, people are happy with the blue/red/violet hue. Pantone feels
that
Very
Peri
"reflects what is taking place in our global culture, expressing what people are looking for that color can hope to answer." They also add, "As society continues to recognize color as a critical form of communication, and a way to express and affect ideas and emotions and engage and connect, the complexity of this new red-violet infused blue hue highlights the expansive possibilities that lay before us."
I don't necessarily disagree, but I think it goes beyond that, to be honest. Maybe, just maybe, there's a subliminal message hidden in the color. Think about it: the color was created by Pantone. For the first time in Pantone history, they have created their own color. It's a blend of blue and red. BLUE AND RED! Do you see where I'm going with this? What is happening in our country is unprecedented. There is such a strong political divide.
I know some will say, "please don't make this beautiful color about politics." I'm really not. Maybe I'm looking for the silver lining. The world has been a mess for over a year and a half. From living in California, the US has seen better days. I believe
Very
Peri
is a symbol of hope, change, unity, and kindness.
Blue is a cooling color, especially in nature. It adds balance and creativity to one's self. Light blue definitely conveys tranquility, wide-open spaces, and freedom.
Red on the other hand impacts our emotions, intense perceptions, and energetic power. Red is believed to increase confidence, eagerness to get the job done with confidence while offering protection from fear.
Cheers to
Very
Peri
17-3938, our 2022 color of hope and harmony.
For reference, here are the past Pantone Color of Year starting with
Very
Peri
. As you can see, thirteen were warm colors.
2021 Illuminating and Ultimate Gray
2020 Classic Blue
2019 Living Coral
2018 Ultra Violet
2017 Greenery
2016 Rose Quartz and Serenity
2015 Marsala
2014 Radiant Orchid
2013 Emerald
2012 Tangerine Tango
2011 Honeysuckle
2010 Turquoise
2009 Mimosa
2008 Blue Iris
2007 Chili Pepper
2006 Sand Dollar
2005Blue Turquoise
2004 Tigerlily
2003 Aqua Sky
2002 True Red
2001 Fuchsia Rose
2000 Cerulean
---
And of course, we couldn't end this blog without a collection of flowers that represent Very Peri!
Anemone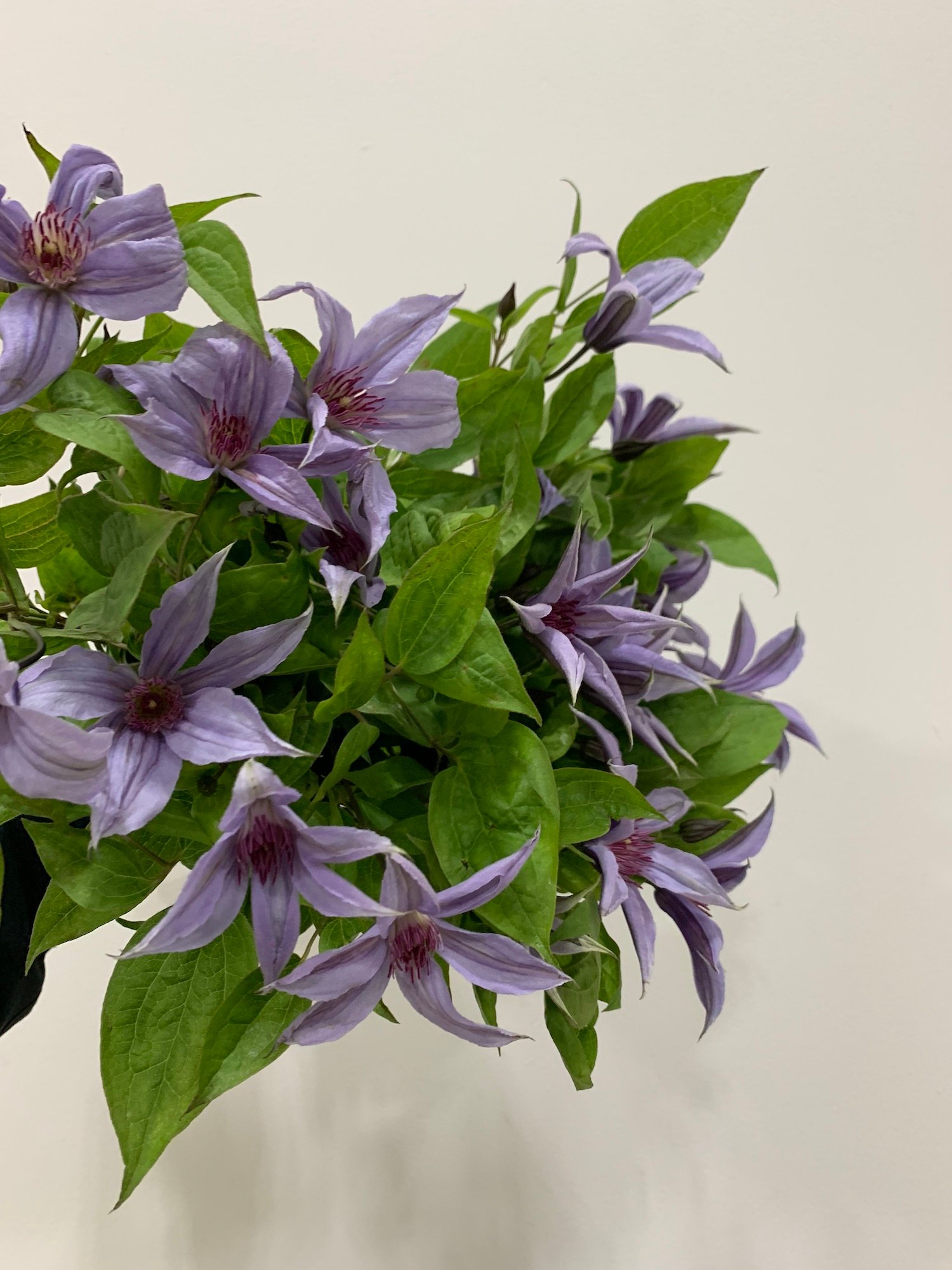 Clematis
Hydrangea
Allium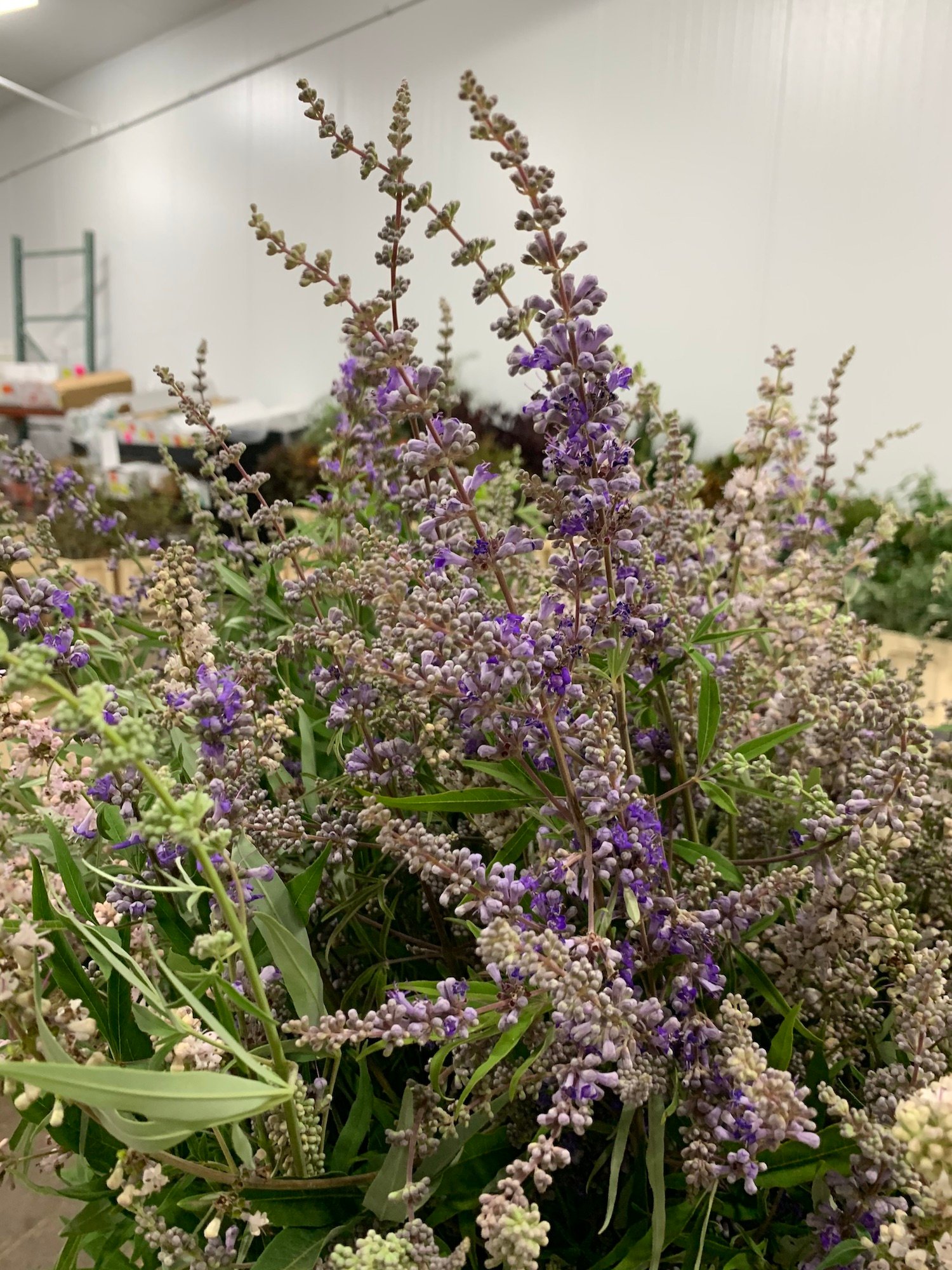 Vitex
Scabiosa
Sweet Pea
Hybrid Delphinium
Lace Cap Hydrangea
Lilac
Allium
Didiscus (Blue Lace)
Centaurea
Phlox
Baptisia
Cornus amomum - Blue Fruited Viburnum
Ocean Song
Vanda Orchids
---