Quito International Workshop Recap
This spring we hosted our first international workshop in Quito, Ecuador at the beautiful Hacienda Cusin. There were over 20 attendees and three talented instructors, and over the course of a week we had two full days of design, two flower farm tours and explored the city of Old Town Quito. Read on to hear more about each day's activities and view the gorgeous images from the trip!
P.S. If you are interested in joining us on our next international trip to The Netherlands, get more information here.


---
DAY ONE
We began the workshop with a full day of design instruction from Holly Chapple. Holly demonstrated her bouquet making process using her signature Syndicate x Holly Chapple Egg then helped the students make their own centerpieces using the new tips and tricks Holly taught. After breaking for lunch we jumped right back in for another demonstration from Holly, this time for a centerpiece using the Holly Chapple Pillow. After the students completed their own versions of a centerpiece Holly walked the students through her business process, finishing up with a Q&A. To wrap up the night and celebrate a successful day one we had a group dinner complete with delicious Ecuadorian cuisine!
DAY TWO
Sue Mcleary of Passion Flower Sue kicked off day two, starting with a demonstration on how she makes her signature floral wearables - the students then tried their hand at making their own, from headbands to necklaces to shoulder pads. Sue then led the students in creating a foam free floral arch and wall installation using her burrito technique. After another delicious lunch Veronica Cicero of Anthology Co. worked with the students in creating large-scale urns.

DAY THREE
After two full days of design demonstrations we had the opportunity to visit two flower farms local to the Quito area. First stop was Green Rose, grower of over 100 rose varieties. Following a tour through GreenRose's greenhouses, we headed to ValleFlor. Here we saw many of their varietals of which the gorgeous delphinium was the star. After our second farm tour, Jose Javier and his wife Estefania, owners of Green Rose, graciously welcomed us into their beautiful home. Here we were treated to a performance of their show horse then given the opportunity to ride the horses ourselves. We finished the night with an incredible dinner full of Ecuadorian dishes.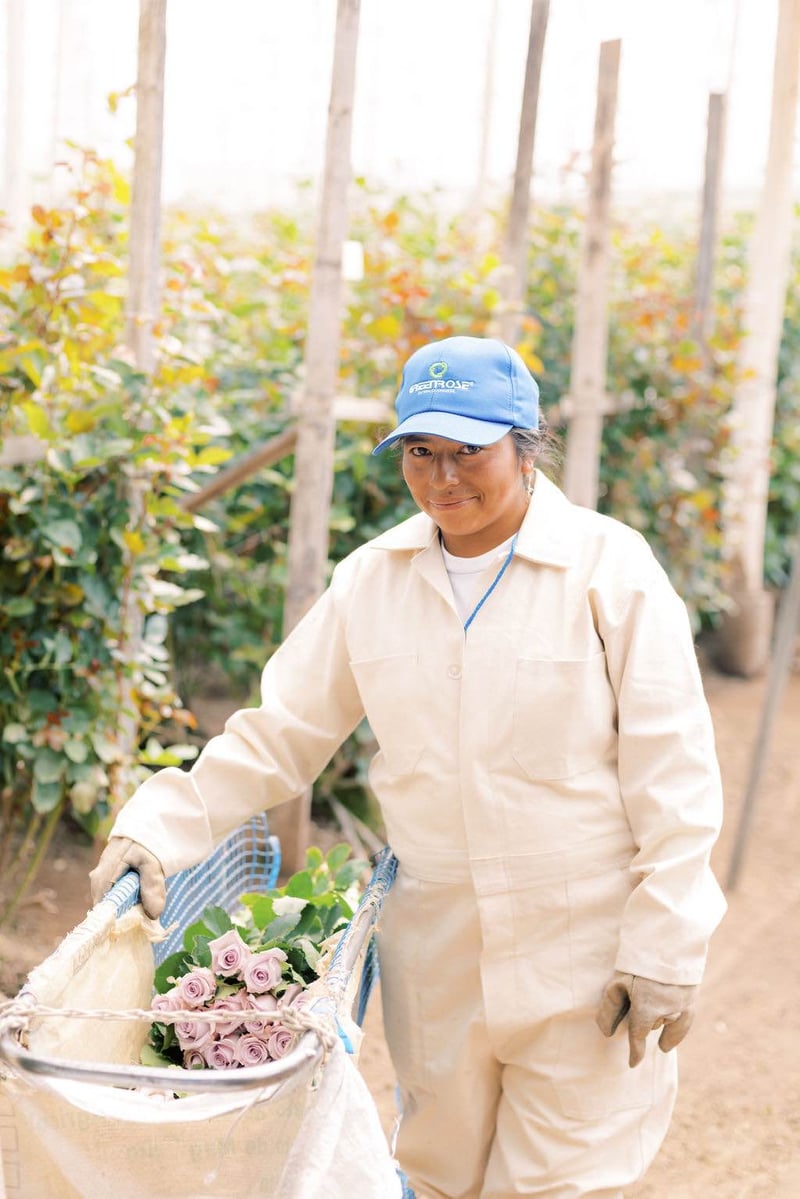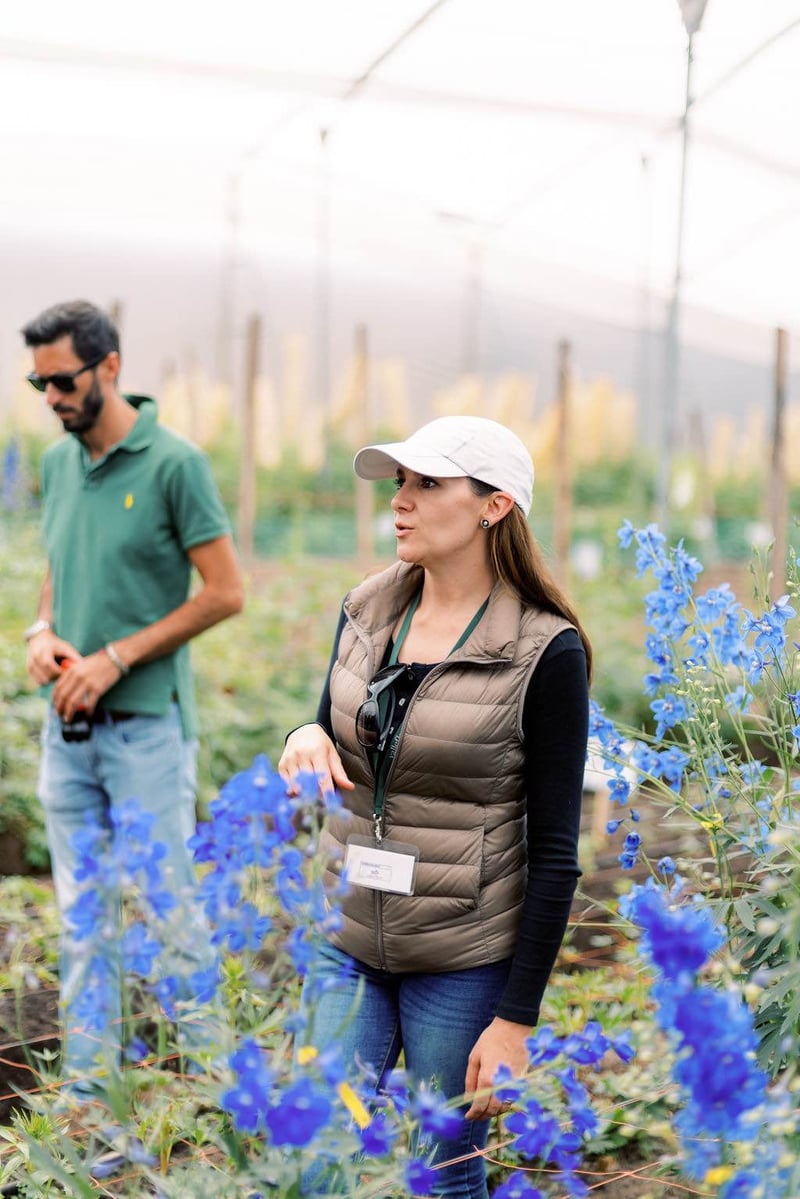 DAY FOUR
For our final day we were able to experience the beautiful city of Old Town Quito. We started with a guided tour of the city and its history, followed by lunch and time to shop and explore. Upon our arrival back at Hacienda Cusin we were treated to a farewell dinner with a special Ecuadorian dance performance.
We could not have pulled this workshop off without the support of our wonderful attendees, Mayesh staff, and everyone else who made this possible. Thank you to all who had a hand in making our first international workshop a success!
---
Workshop Credits:
Venue | @hacienda_cusin_ecuador
Designer | @hollychapple
Designer | @passionflowersue
Designer | @anthologyco
Rentals | @decorentalec
Photography | @nicoleclareyphoto
Videography | @talewindvisuals
Shipping | @ups
Workshop Product Sponsors:
@greenrose_ecuador
@ez.flower
@valleflorec
@accentdecorinc
@oasisfloralproducts
@syndicatesales
@berwickoffray
@agricolaelchaupi
@alexandrafarms
@bellaflorgroup
latitudefarms.com
@rosaprimaroses
@valleverderoses