Mayesh Design Star: Freelancing 101
This month, Daylen Rivera is talking all things Freelancing. Having built his career as a freelancer who now works full-time with Sweet Root Village, he's ready to share all of the knowledge, tips & tricks that he's picked up along the way. Before you watch the video, make sure to read our blog from yesterday to learn about Daylen's background and philosophy around flowers!
When it comes to freelancing, one could argue that it is one of the most important roles in our industry. Without our freelancers, the big, beautiful weddings & events we see would not be possible, or would at least be a LOT harder to pull off. In this video, Daylen shares everything from how to go about getting gigs to taxes to what every freelance designer should have in their toolkit.
And don't worry - although you do have to adapt your style to the florist you are working for at any given event, that doesn't mean y'all don't have your own unique style & voice... and next month you will get to see Daylen's come to life in his second video!
---
Share with us your thoughts on Daylen's video in the comments below!

WHAT TO CARRY IN YOUR TOOLKIT:
FLORAL NECESSITIES
Floral knife
Wire
Rose stripper
Gloves
Zip ties
Staple gun
Floral tape
Fishing line
Chicken wire
PERSONALS KIT
Sunscreen
Portable Charger
Water bottle
Sunglasses & hat
Snacks!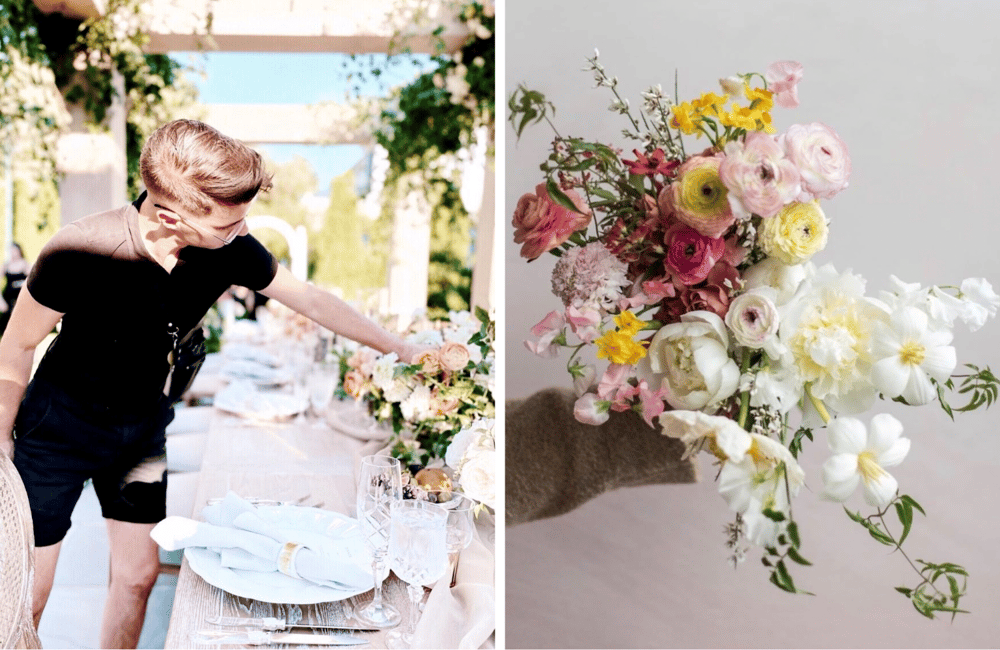 ---