Our second stop on our 2019 Design Star workshop tour took us to Nashville, TN in May. Shean Strong led a group of students with varying floral backgrounds through a two-day workshop that focused on fundamentals for both centerpiece designs as well as a large-scale installation. Read on to learn more about the two-day workshop and see the beautiful blooms the students got to work with!
---
DAY ONE
To kick off the workshop we started with a welcome evening of drinks, appetizers and introductions. Brad Beck from Design Master demonstrated how their different products can be used in a variety of ways, from preserving blooms to last longer to transforming florals with DMs color sprays. Shean then talked about his creative process, pricing, and proposals, followed by a Q&A with the students.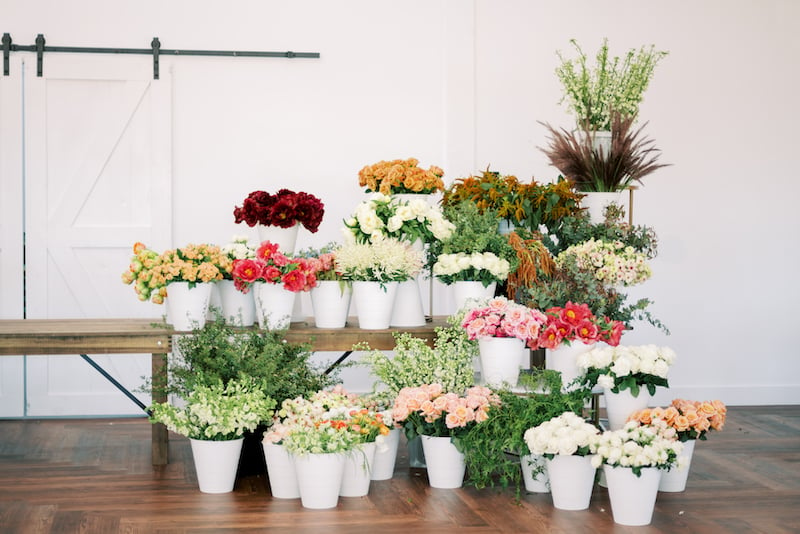 DAY TWO
Day two was a day full of flowering and design. Before getting into the design demonstrations, Tony and Jill Dahlson from our Orange County branch walked the students through the different products they would be working with and answered product-related questions. Following we jumped right into design with a group installation. Shean led the students in creating a gorgeous hanging installation as a backdrop as well as aisle pieces that seemed to grow right off the pillars in the beautiful Nashville venue.
After a lunch break with delicious catered food, Shean moved into a bouquet demonstration. He walked the students through different tips and tricks he utilizes when designing, then assisted the students as they created their own bouquets. Shean's demonstration included instructions on ribbon tying and how to have a bride hold the bouquet for photos.
After the bouquet portion our wonderful photographer Nicole Clarey captured photos of the students' work while Shean wrapped up the Nashville workshop with a final Q&A with the students.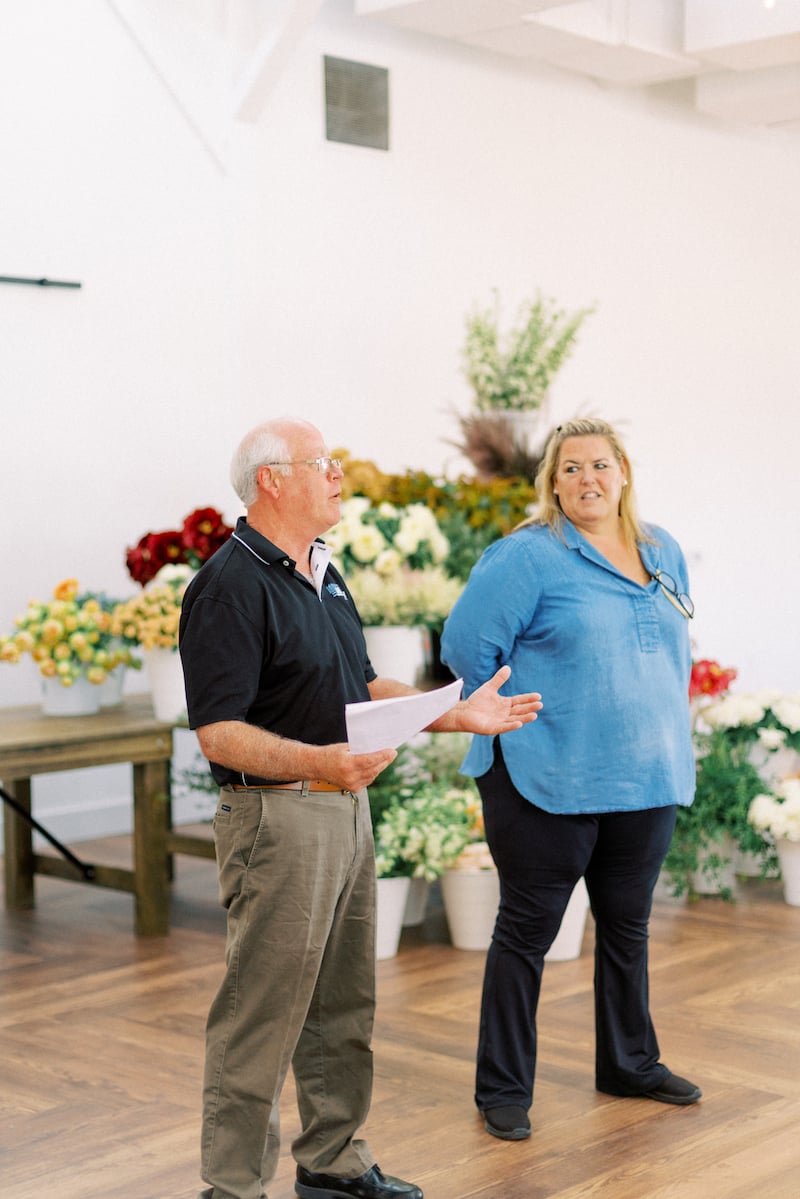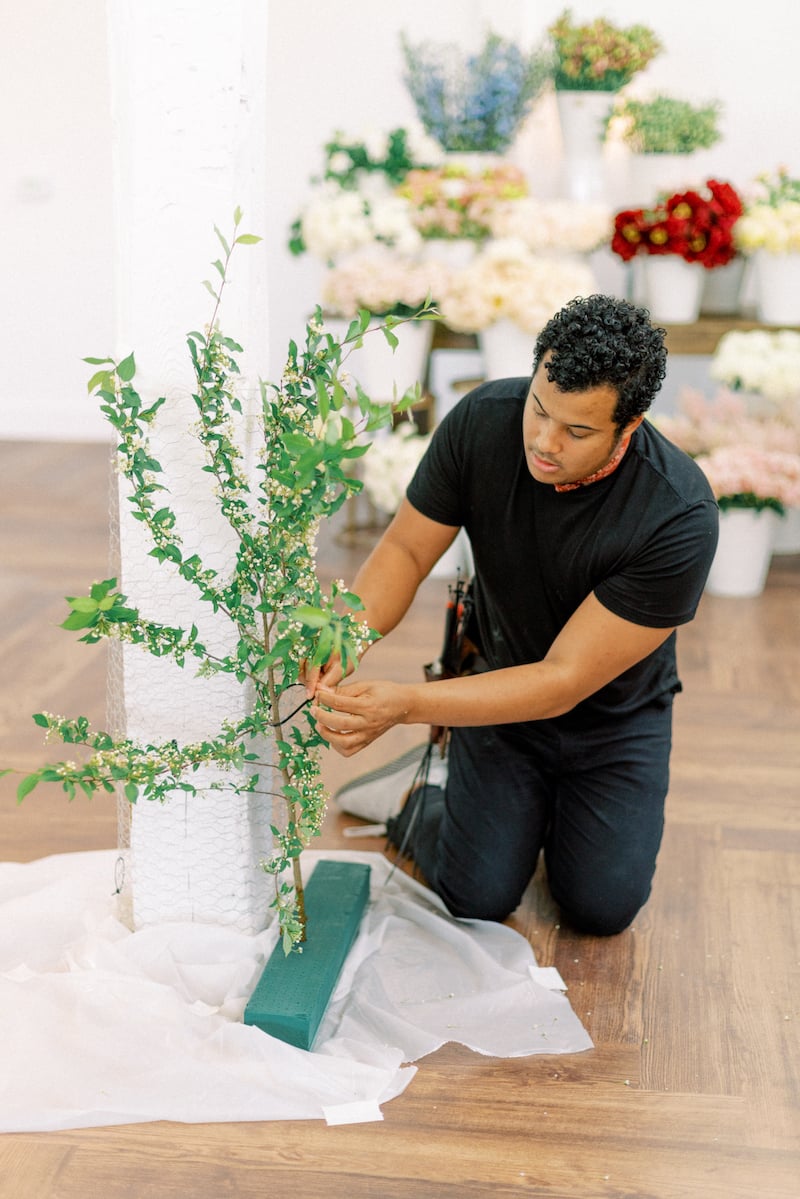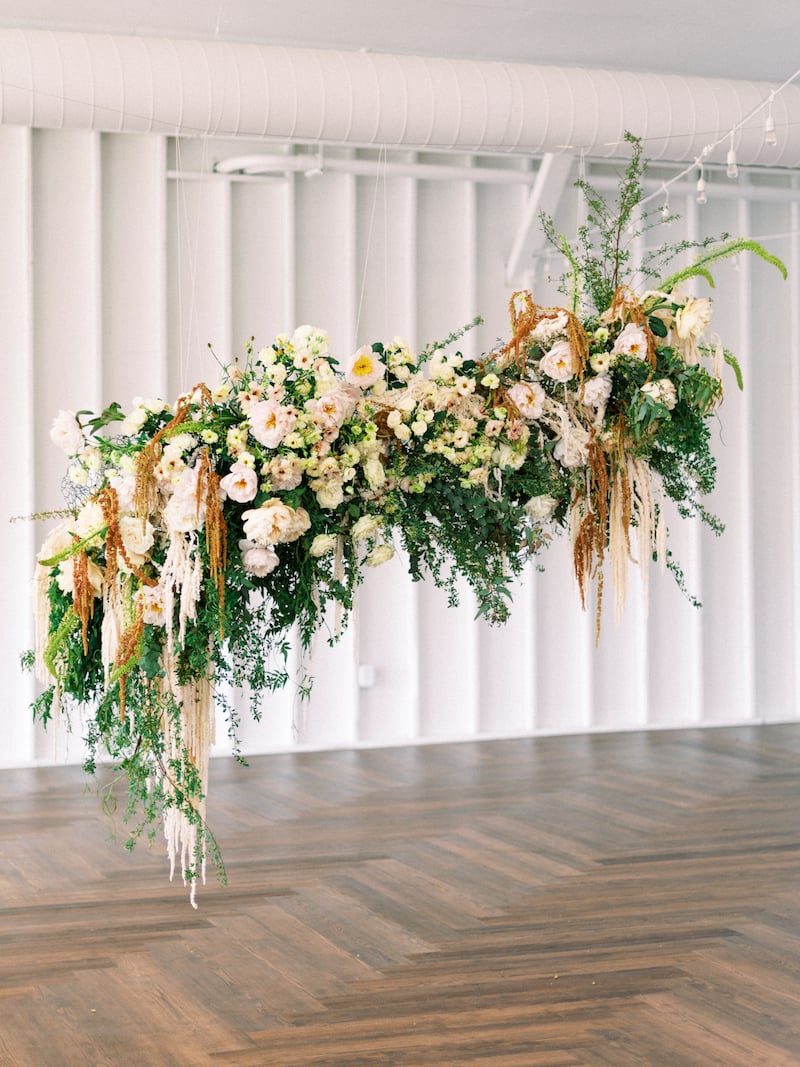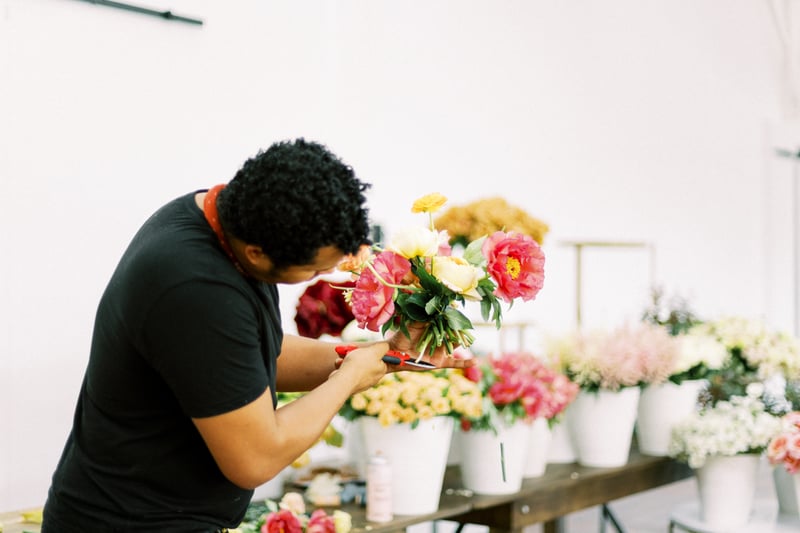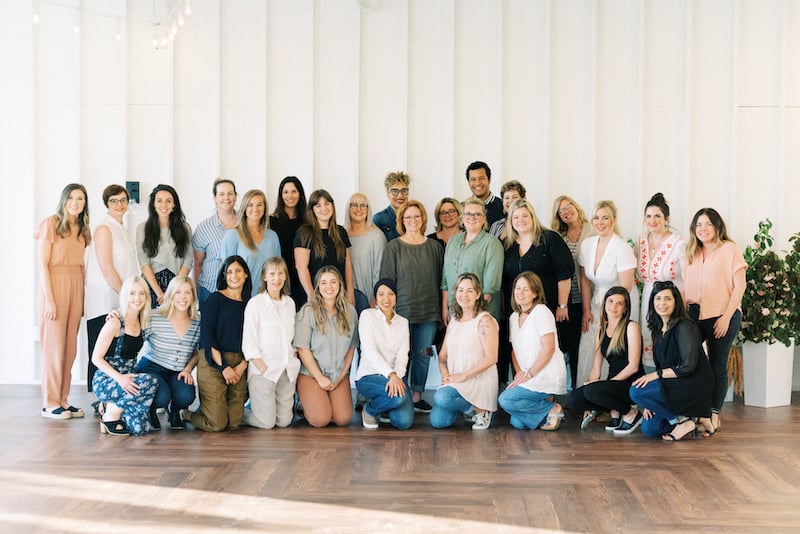 Workshop Credits:
Venue | @14tenn.828
Rentals | @maykercreative
Ribbon | @heyitsohsopretty
Photography | @nicoleclareyphoto
Catering | @junipergreenkitchen
Coffee Bar | @dreameventsandcatering
Workshop Product Sponsors:
@accentdecorinc
@dmcolor
@greenroseecuador
@alexandrafarms
@naniwaflowerauction
@rosaprimaroses
@ez.flower
@liguriablumen
@camflorinc
@oasisfloralproducts
@adelman_peony_gardens
@amazing_astilbe